About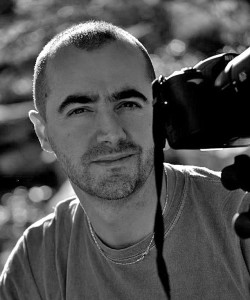 "Everyone has a camera but only I have my own vision,
and that is what I take with me every day:
Nessuno   potrà averne una uguale"
- Olivier Follmi -
I was born in 1979 in Brescia, where I live today. From a very young age, I started to travel with my parents, Africa's lovers: I did the first photographic Safari, accompanied by my father, at the age
of 10 years. It was to be expected, therefore, that I would become a lover of nature and great landscapes.
I think of myself as a tireless traveler, constantly in search of special unique moments and feelings to capture. I've always been fascinated by open spaces, landscapes and colors that can be found in nature. I don't mind getting up early in the morning or returning home late in the evening, just to find the right time, the "perfect light", just the way I want, the way I think it should be etched in my vision. I think the photograph as the most effective tool that I have to reveal myself fully to those who are seeing my images.
In recent years I have traveled to several countries in Africa, Europe and North America. Despite this, my land remains my main source of inspiration for me, thanks to the wealth of photographic ideas that it offers: the lake of Garda, Franciacorta, the Stelvio National Park and the Parco dell'Adamello are places
that I frequent, where I do most of my shots.
Since February 2014, I have been collaborating with ClickAlps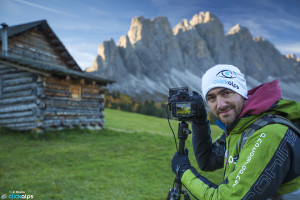 EQUIPMENT
Camera: Nikon  D810 – Sony A7 III R
Wide angle: Sony 16-35 f/4 – Sony 24-105 f/4 – Nikon 24/70 f/2,8
Tele:  Sony 70-200  f/4  – Nikon 300 f/2,8 VR II
Macro:  Meyer Gorlitz Trioplan 100 mm f/2,8
Various: Sony 55 f/1,8
Flash: SB 910
Filter:  Lee  Filters  ND & GND - Heliopan  circular polariser
Tripod:  Gitzo  Systematic + Markins Q20+ Sidekick