Contact & Info
All the photographs on the site are available for print in various formats.
The print is supplied on high quality art paper, with or without backing, depending on customer requirements. For information or requests please write to this e-mail info@wdafotonatura.com or use the form found at the bottom of the following page.
My images are for sale at the following sites too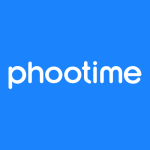 This site, published at the address www.wdafotonatura.com is subject to sporadic updates. All images in this site were personally made by Walter Dall'Armellina. All the material contained in this web site is the exclusive property of Walter Dall'Armellina, except where indicated otherwise, and are therefore subject to the copyright laws. Texts, images, logos, etc. may not be reproduced, copied, broadcasted, distributed, modified, or inserted into other web sites in whole or in part in any manner without the express written permission of the author. To obtain such authorization, please write directly to the author at the following address: Info@wdafotonatura.com Information and/or possible use of the images contained in this site and/or request for the same must be sent in writing for the permission of the author by e-mail to the following address: Info@wdafotonatura.com Photographs where the subject appears were made by taking moments of daily life in public places and were made non-profit, with exclusively cultural and artistic intent, as permitted by existing legislation on privacy. The subjects of the photographs may at any time and without any explanation ask to be removed from the gallery if they consider it necessary.